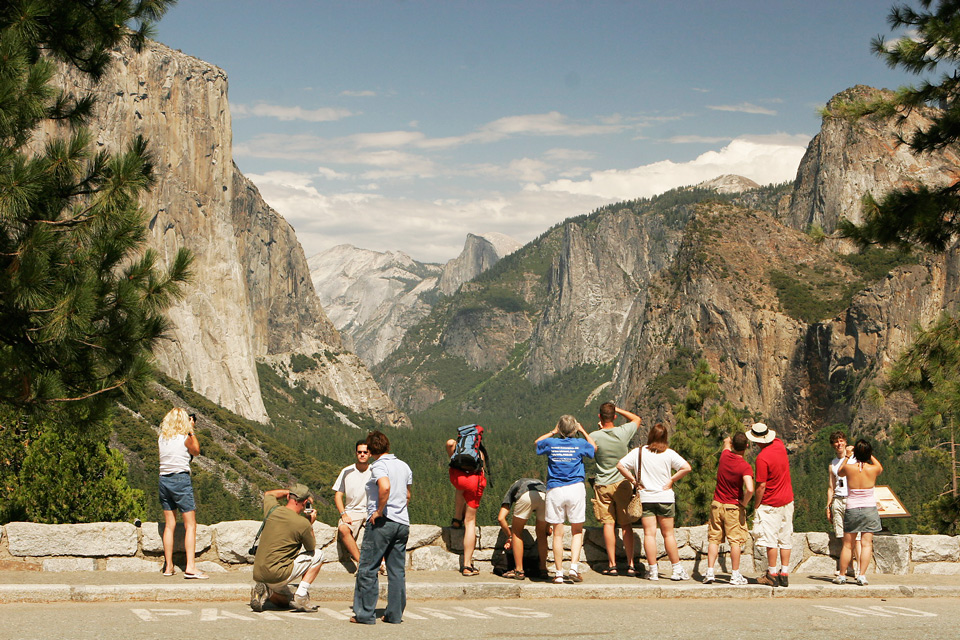 Yosemite National Park
Sierra Sun Times file photo
NATIONAL PARK FOUNDATION & ITS PARTNERS SHARE IDEAS FOR GIVING BACK THAT ACTUALLY MAKE A DIFFERENCE
April 14, 2017 - WASHINGTON – With all the excitement surrounding National Park Week taking place April 15 through 23, the National Park Foundation (NPF) and its partners have teamed up to offer these ideas for helping to preserve America's treasured places – our national parks.
"When you make a national park donation, your support helps protect natural, historical and cultural treasures, connect all people to them, and inspire the next generation of national park supporters," said Will Shafroth, president of the National Park Foundation. "There are countless ways to enjoy our national parks, and almost as many ways to give back."
Here are eight fun and impactful ways to make sure the parks are protected for generations to come:
We're excited to announce that the following companies are joining the celebration of National Park Week as
participating partners
including Airbnb, American Express, Aramark, Autotrader, Black Bear Diner, Brooks Running Company, Camelbak, Celestron, Chaco, Charity Miles, Chevron, Coleman, Columbia, Disney, ecoStick Sweeteners, Eagles Nest Outfitters, Eastern National, Free People, Greenvelope, Hub Group, Humana, M∙A∙C AIDS Fund, O.A.R.S., Osprey Packs, Parks Project, Pendleton Woolen Mills, Stabil, Subaru, The Coca-Cola Company, The North Face, Tailgate Clothing Co., Toad&Co, TomTom, Vacation Races – Virtual Running Club, Victorinox Swiss Army, Yakima, Yankee Leisure Group, and Zimride.
ABOUT THE NATIONAL PARK FOUNDATION
The National Park Foundation is the official charity of America's national parks and nonprofit partner to the National Park Service. Chartered by Congress in 1967, the National Park Foundation raises private funds to help PROTECT more than 84 million acres of national parks through critical conservation and preservation efforts, CONNECT all Americans with their incomparable natural landscapes, vibrant culture and rich history, and INSPIRE the next generation of park stewards. In 2016, commemorating the National Park Service's 100th anniversary, the Foundation launched The Centennial Campaign for America's National Parks, a comprehensive fundraising campaign to strengthen and enhance the future of these national treasures for the next hundred years. Find out more and become a part of the national park community at
www.nationalparks.org
.
Source: National Park Foundation