Congressman Jim Costa
(CA-16), re-introduced H.R. 2969, the
Special Guerrilla Units (SGU) Service Recognition Expansion Act
, bipartisan legislation that expands eligibility for interment in national cemeteries to all Hmong and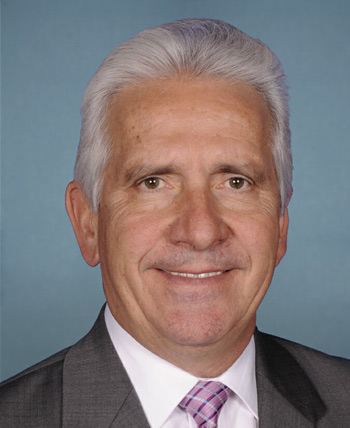 Lao citizens who fought in support of the United States during the Vietnam War.
"It's far past time these brave men and women receive the recognition they are due"
said Rep. Costa
. "They risked their lives to fight with American soldiers during a very difficult war and deserve the choice to be laid to rest beside their brothers in arms. To ignore their service and sacrifice to our great nation is counter to everything we believe we owe to our Veterans. This is the right and fair thing to do."
During the Vietnam War, the CIA covertly trained Hmong men and women in Laos and led them into direct combat in support of U.S. forces, an operation often referred to as "The Secret War." Following the war, as refugees, thousands of Hmong and Lao veterans and their families resettled across the United States and in California's San Joaquin Valley.
Congressman Costa has made honoring Hmong and Lao American veterans a priority over the course of his career in public service and was instrumental in the passage of the
Hmong Veterans' Service Recognition Act
, which grants SGU veterans burial benefits in national cemeteries. The official extension of these benefits was secured in the
Consolidated Appropriations Act of 2018
. The Special Guerrilla Units Service Recognition Expansion Act gives eligibility to all Hmong veterans legally naturalized.
"This legislation is important to our Hmong SGU veterans because it recognizes our sacrifices to the United States during the Secret War in Laos. We lost about 35,000 soldiers aiding the US fight in this war. Ever since we came to this great nation starting in 1975 as refugees, many of our veterans became US citizens, worked hard to build their American Dreams and contributed significantly back to our community. This legislation will bring closure to many remaining veterans who felt they have been forgotten by the U.S."
–
Lt. Tong Vang, SGU National President
"Please remember us, we have lost thousands of lives. Our veterans are aging, many have passed waiting for this bill. The SGU Veterans expansion bill will mean so much to our veterans and their families."
–
Major Cheurchai Vang, President of Lao Veterans of America
Just a handful of veterans have received burial benefits, including Sgt. Xeng Koua Moua of Merced, who was
buried
in the San Joaquin Valley National Cemetery in Santa Nella this past March. It is estimated that approximately 4,000 SGU veterans living in the U.S. today would benefit should this bill become law.
This bipartisan legislation is supported by the following members: Rep. Angie Craig (D-MN-02), Rep. Tom Emmer (R-MN-06), Rep. Brian Fitzpatrick (R-PA-01), Rep. Glenn Grothman (R-WI-06), Rep. Alan Lowenthal (D-CA-47), Rep. Ilhan Omar (D-MN-05), Rep. Ed Perlmutter (D-CO-07), Rep. Tim Ryan (DR-0H-13), Rep. Jackie Speier (D-CA-14), Rep. Tom Tiffany (R-WI-07) and Rep. Don Young (R-AK-At Large).
Source: Congressman Jim Costa