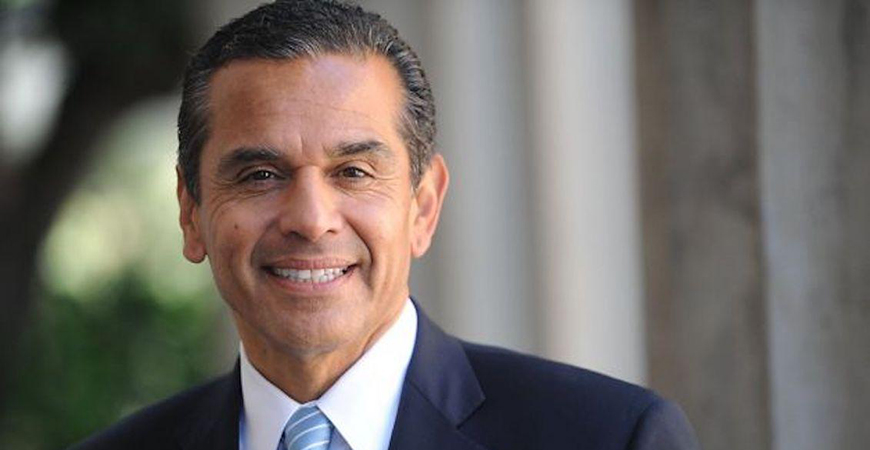 February 21, 2020 - By Elizabeth Arakelian, UC Merced - Former Los Angeles Mayor Antonio Villaraigosa will give a speech on the future of civic engagement as part of UC Merced interim Chancellor Nathan Brostrom's speaker series.
Villaraigosa was the first Mexican American in more than 130 years to serve as mayor of Los Angeles. Formerly speaker of the California State Assembly, he advocated for working families, the environment, health care and funding for public schools. Villaraigosa has also been featured in Time magazine as one of the country's 25 most influential Latinos.
"We invited Antonio to speak at UC Merced because of his personal and professional stories, which will be inspiring to our students," Brostrom said. "He is a trailblazer and well suited to discuss the future of civic engagement at UC Merced."
Villaraigosa got his start in the California State Assembly, from 1994 to 2000. While there, he spent two years as the Democratic leader and two years as the speaker. Villaraigosa served as the 41st mayor of Los Angeles, from 2005 to 2013. Since leaving office, he served as a member of President Barack Obama's Transition Economic Advisory Board and was chairman of the 2012 Democratic National Convention.
He also serves on the UC Merced Foundation Board of Trustees.
Villaraigosa will speak at 6 p.m. Tuesday, Feb. 25 in Classroom and Office Building 2, Room 110, on the UC Merced campus. The community is invited to attend, and admission is free. Complimentary parking will be available in the North Bowl Parking Lot 2.
Space is limited. Register for the event online .
Source: UC Merced